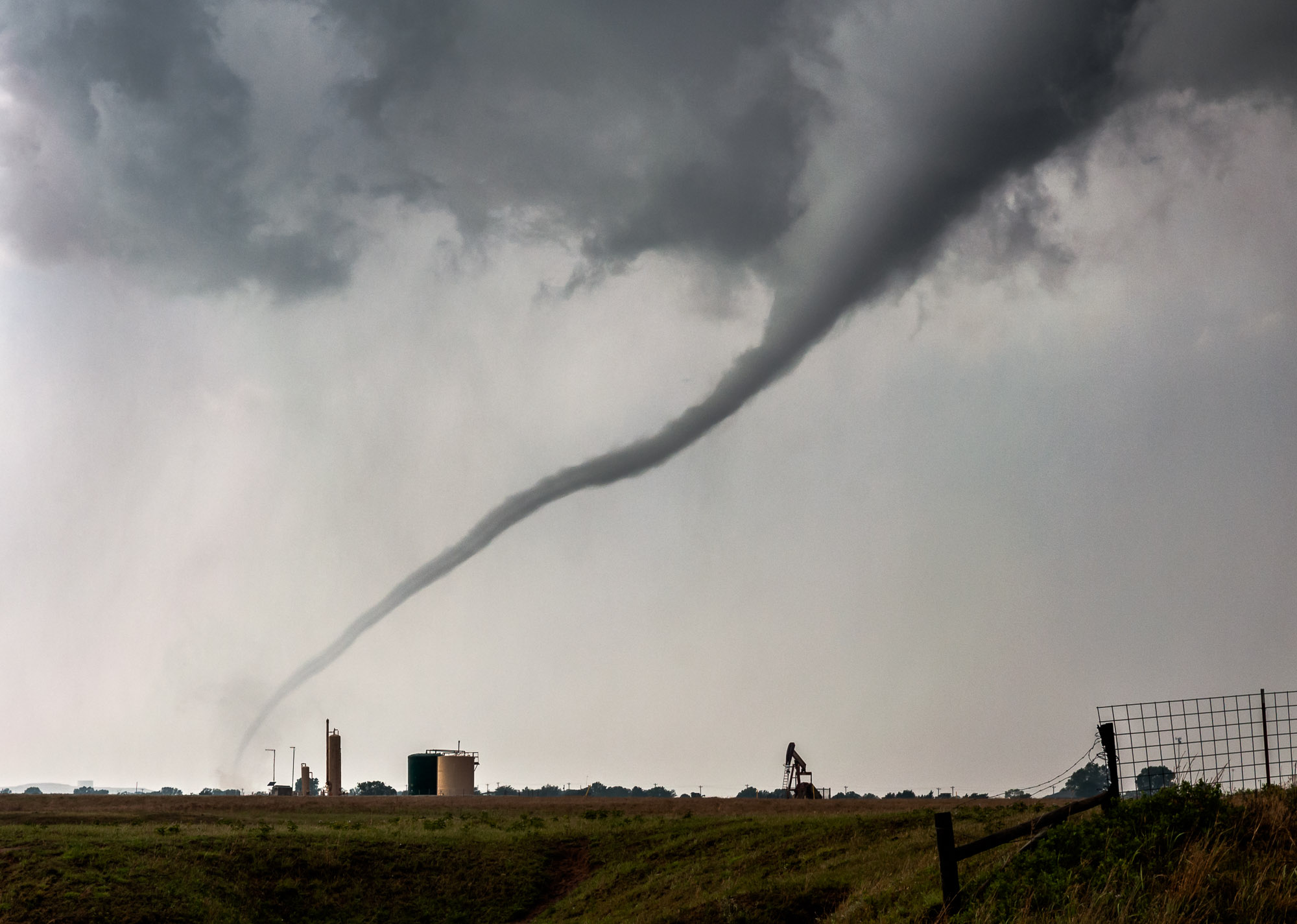 Caption
In the heart of America's tornado alley, a menacing, rope-shaped tornado winds its way through an oil field in rural western Oklahoma, near the town of Fairview. Living with these storms is a part of life on the great plains.
Photo Id
w0843-1908-acf9d
Date and Time
May 24, 2011   3:49 PM
Location
Fairview, Oklahoma
latitude 36° 14' 8.0" N       longitude 98° 28' 37.1" W
Show photo location on a map.
Fine Art Print
Purchase a fine art print of this photograph.
Licensing
A rights-managed license to use this photo is available.
      View licensing information
      Send an e-mail requesting a quote
Model Release
No, but a release may not be required for this photo.
Keywords
tornado, twister, funnel, storm, thunderstorm, supercell, clouds, severe, weather, gray, Fairview, Enid, Woodward, Major County, OK, Oklahoma, United States, rural, oil field, oilfield, oil well, oil pump, oil, dramatic, danger, dangerous, ominous, menacing, threatening, frightening, risk, peril, hazard, works of man
Questions
Send an e-mail asking a question about this photo.