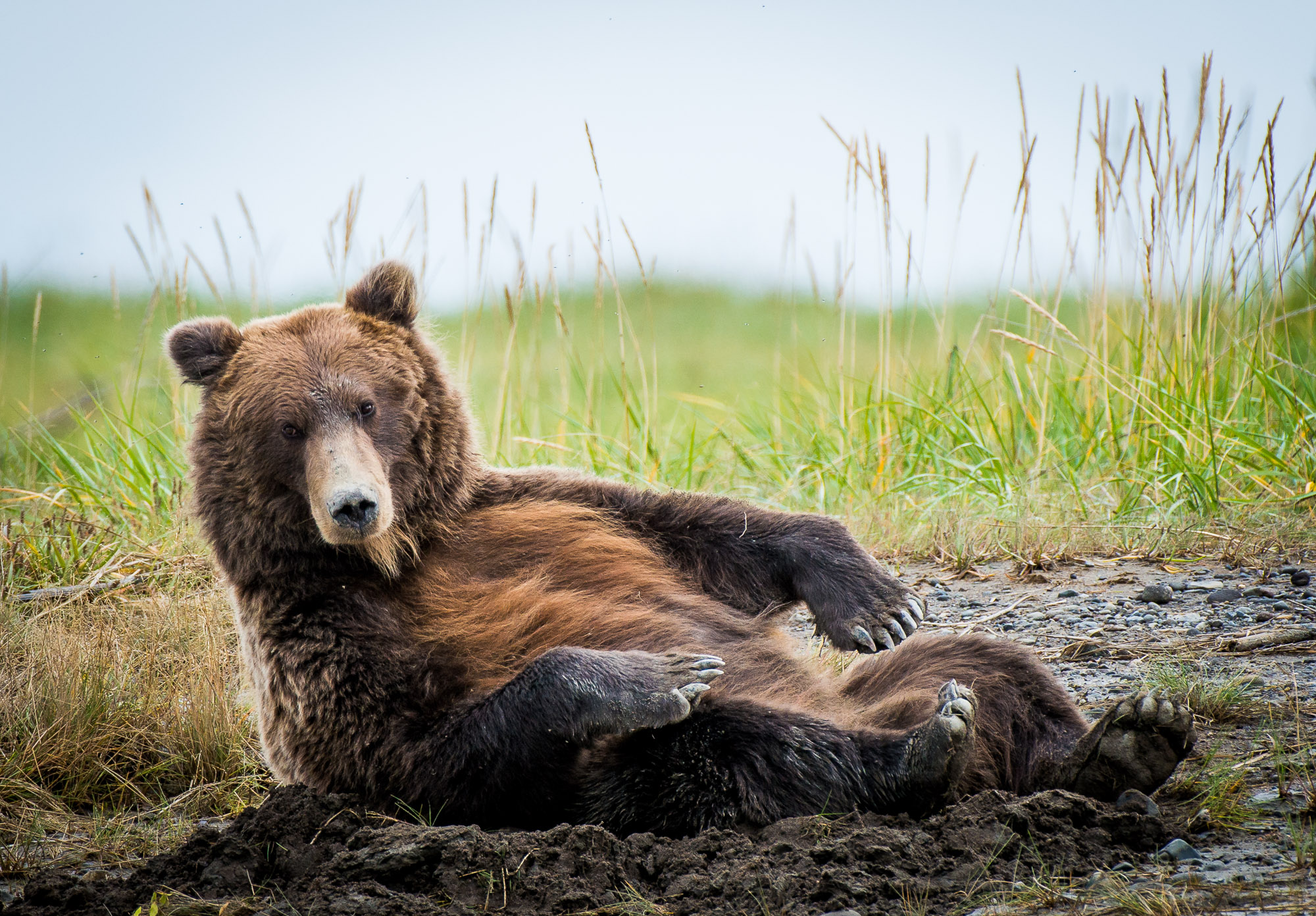 Caption
A Coastal Brown Bear (Ursus arctos) awakens from a nap in Lake Clark National Park, Alaska. The bear lies in a small depression that it has dug.
Photo Id
w0789-839f-ea472
Date and Time
August 28, 2013   12:38 PM
Location
Lake Clark National Park, Alaska
latitude 59° 58' 59.9" N       longitude 152° 39' 31.0" W
Show photo location on a map.
Licensing
A rights-managed license to use this photo is available.
      View licensing information
      Send an e-mail requesting a quote
Model Release
No, but a release may not be required for this photo.
Keywords
coastal brown bear, bear, Ursus arctos, grizzly, mammal, animal, wildlife, Lake Clark National Park, Alaska, AK, United States, brown
Questions
Send an e-mail asking a question about this photo.