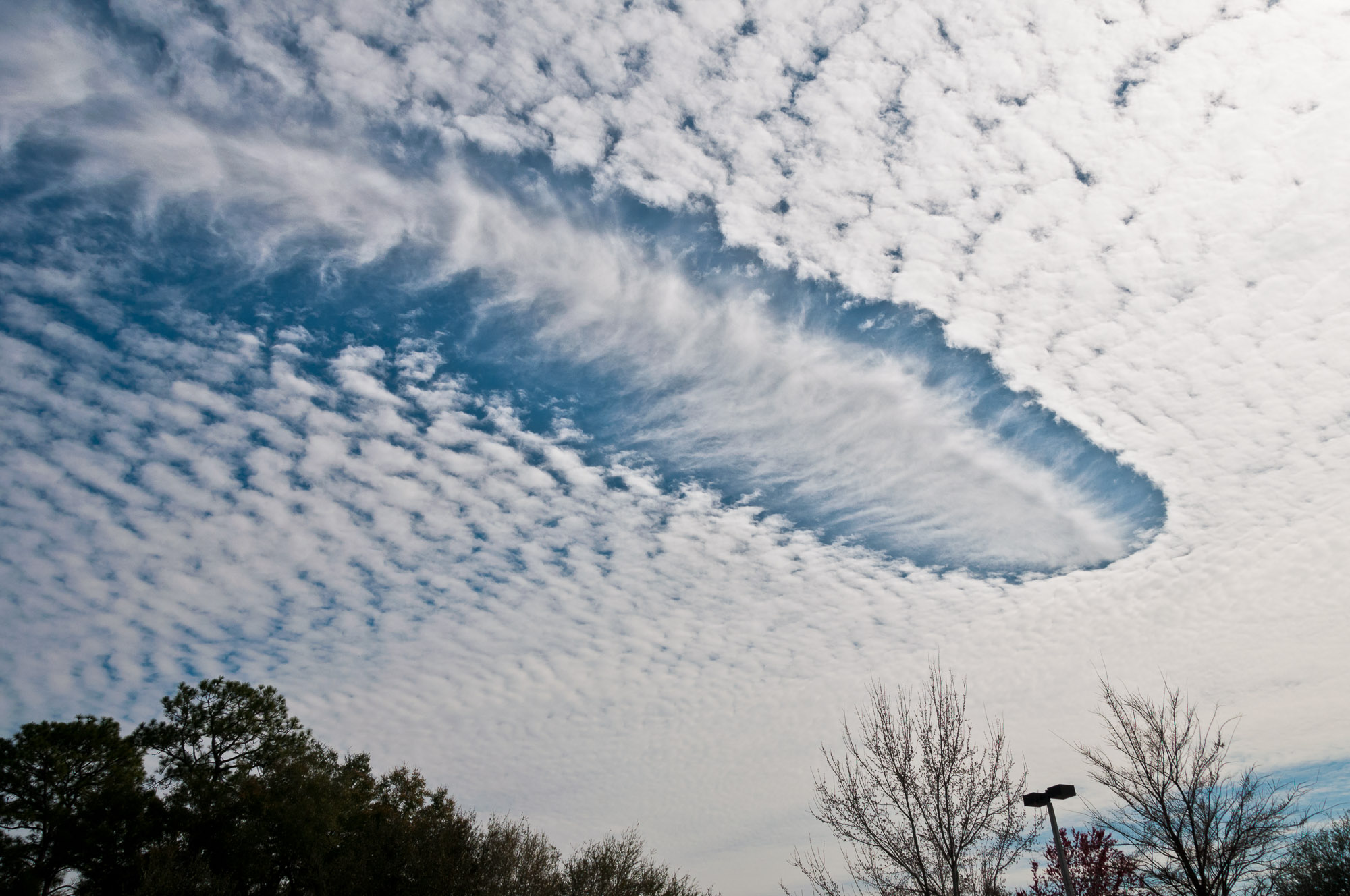 Caption
A hole punch cloud appears over Gainesville, Florida, on February 8, 2012. Hole punch clouds, also know as fallstreak holes, occur when supercooled water vapor clouds experience a runaway conversion to ice crystals. The instigating event is often the passage of an aircraft through the cloud.
Photo Id
w0672-5df3-accab
Date and Time
February 8, 2012   12:14 PM
Location
Gainesville, Florida
latitude 29° 36' 6.1" N       longitude 82° 25' 8.8" W
Show photo location on a map.
Licensing
A rights-managed license to use this photo is available.
      View licensing information
      Send an e-mail requesting a quote
Model Release
No, but a release may not be required for this photo.
Keywords
hole punch cloud, fallstreak hole, cloud hole, weather, ice, crystals, water, Gainesville, FL, Florida, United States
Questions
Send an e-mail asking a question about this photo.