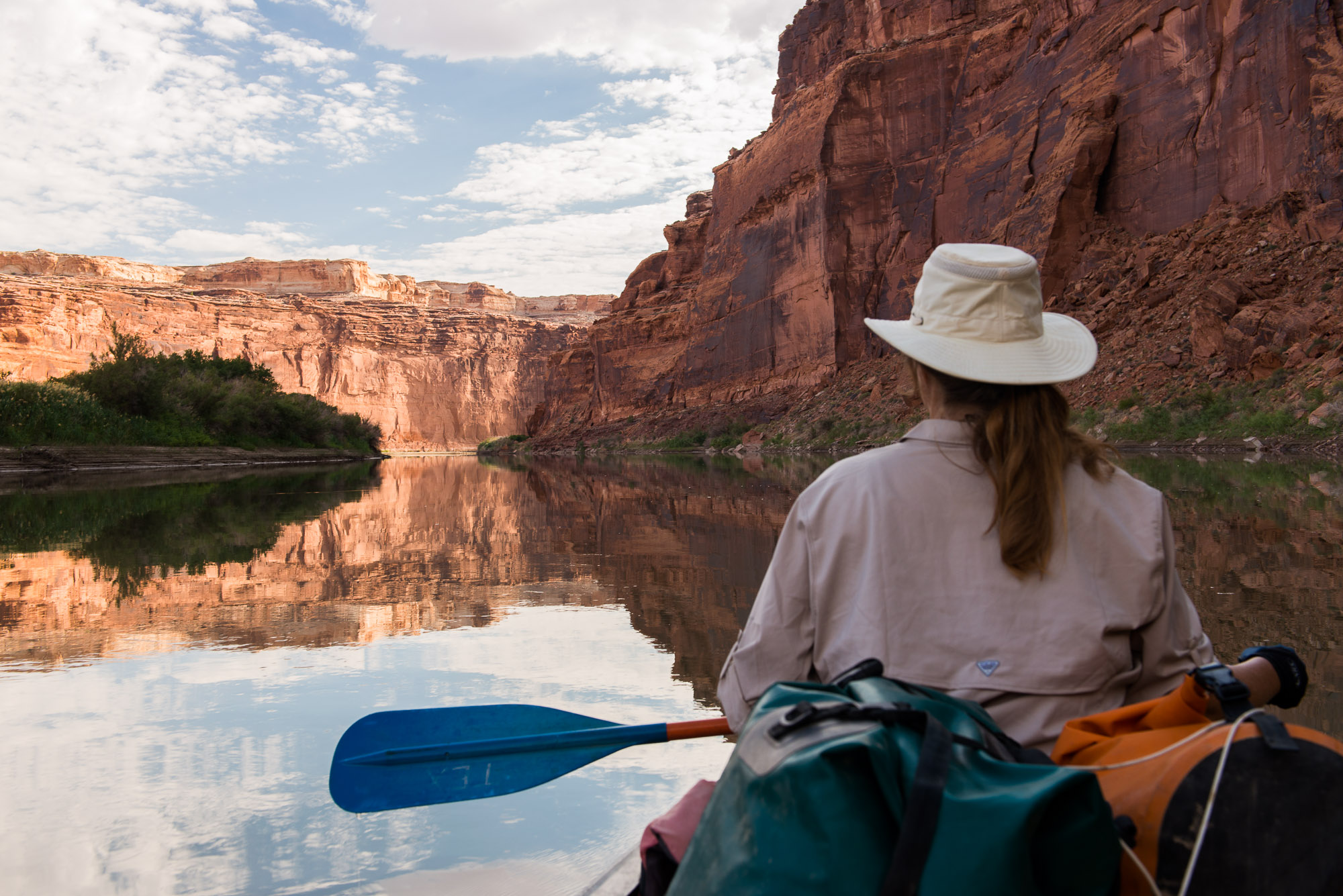 Caption
A woman in a broad-brimmed hat paddles a canoe on the Green River as it passes through Labyrinth Canyon in Utah, near where Keg Spring Canyon joins the river. This section of the Green is jointly managed by the U.S. Bureau of Land Management and the Utah State Division of Lands and Forestry.
Photo Id
w0558-70de-fc89b
Date and Time
July 9, 2013   8:20 AM
Location
Labyrinth Canyon, Utah
latitude 38° 39' 1.2" N       longitude 110° 2' 50.9" W
Show photo location on a map.
Licensing
A rights-managed license to use this photo is available.
      View licensing information
      Send an e-mail requesting a quote
Model Release
Yes, a model release is available for this photo.
Keywords
canoe, canoing, person, woman, paddle, paddler, boat, boater, scenic, Green River, river, Labyrinth Canyon, canyon, Utah, UT, United States, still, quiet, peaceful, spectacular
Questions
Send an e-mail asking a question about this photo.