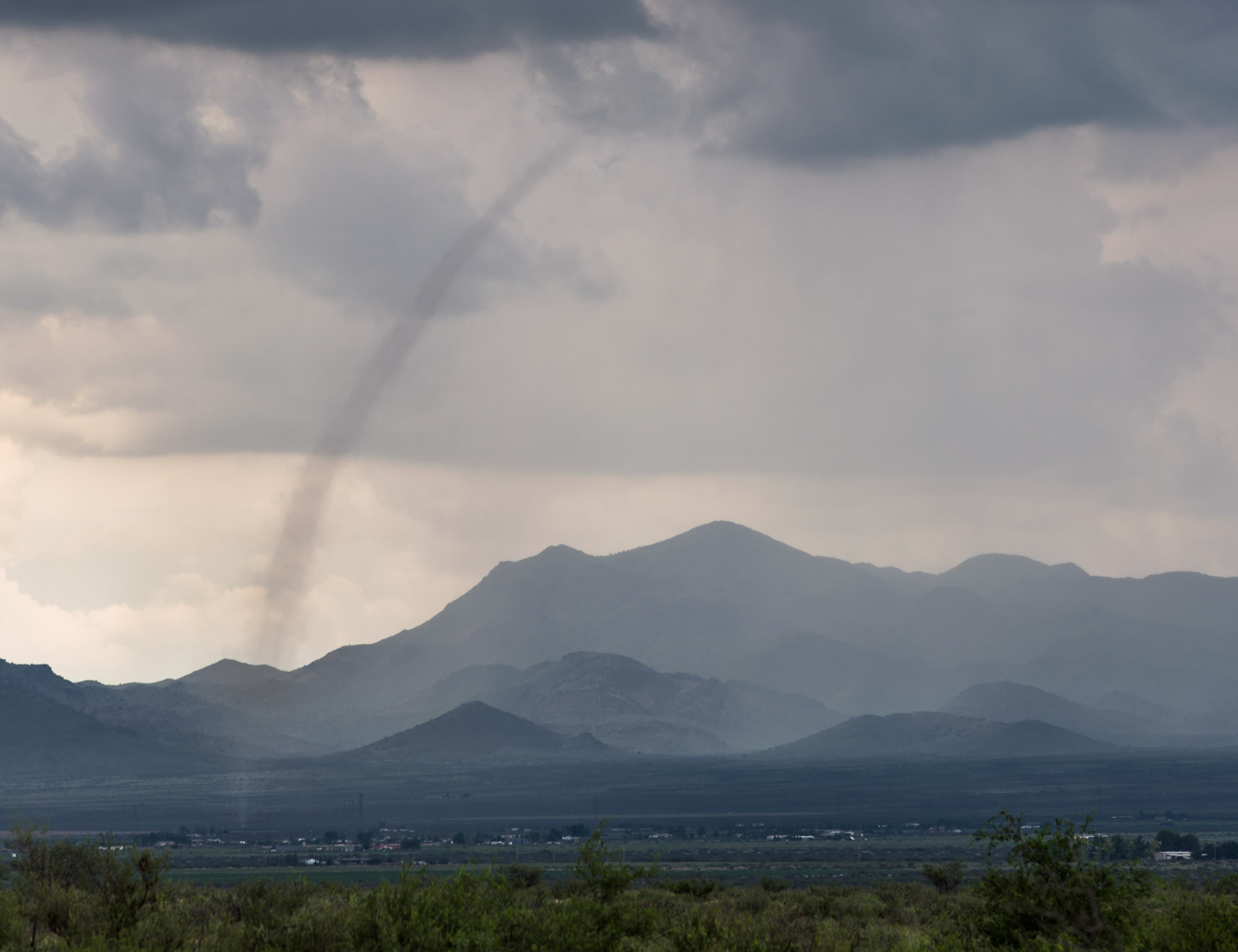 Caption
A landspout tornado is seen near Willcox, Arizona, on the afternoon of August 15, 2014. Like most landspouts, this one was rather weak and short-lived, lasting approximately 6 minutes and causing little damage. Tornadoes are rare in Arizona. This one was associated with the updraft of a rapidly-growing monsoon storm. The vorticity associated with this landspout is believed to have been caused by the collision of two outflow boundaries from earlier storms.
Photo Id
w0433-cda3-71a36
Date and Time
August 15, 2014   1:43 PM
Location
Willcox, Arizona
latitude 32° 15' 11.9" N       longitude 109° 56' 3.4" W
Show photo location on a map.
Licensing
A rights-managed license to use this photo is available.
      View licensing information
      Send an e-mail requesting a quote
Model Release
No, but a release may not be required for this photo.
Keywords
landspout, tornado, storm, weather, Willcox, Cochise, Benson, Safford, Tucson, Arizona, AZ, United States
Questions
Send an e-mail asking a question about this photo.