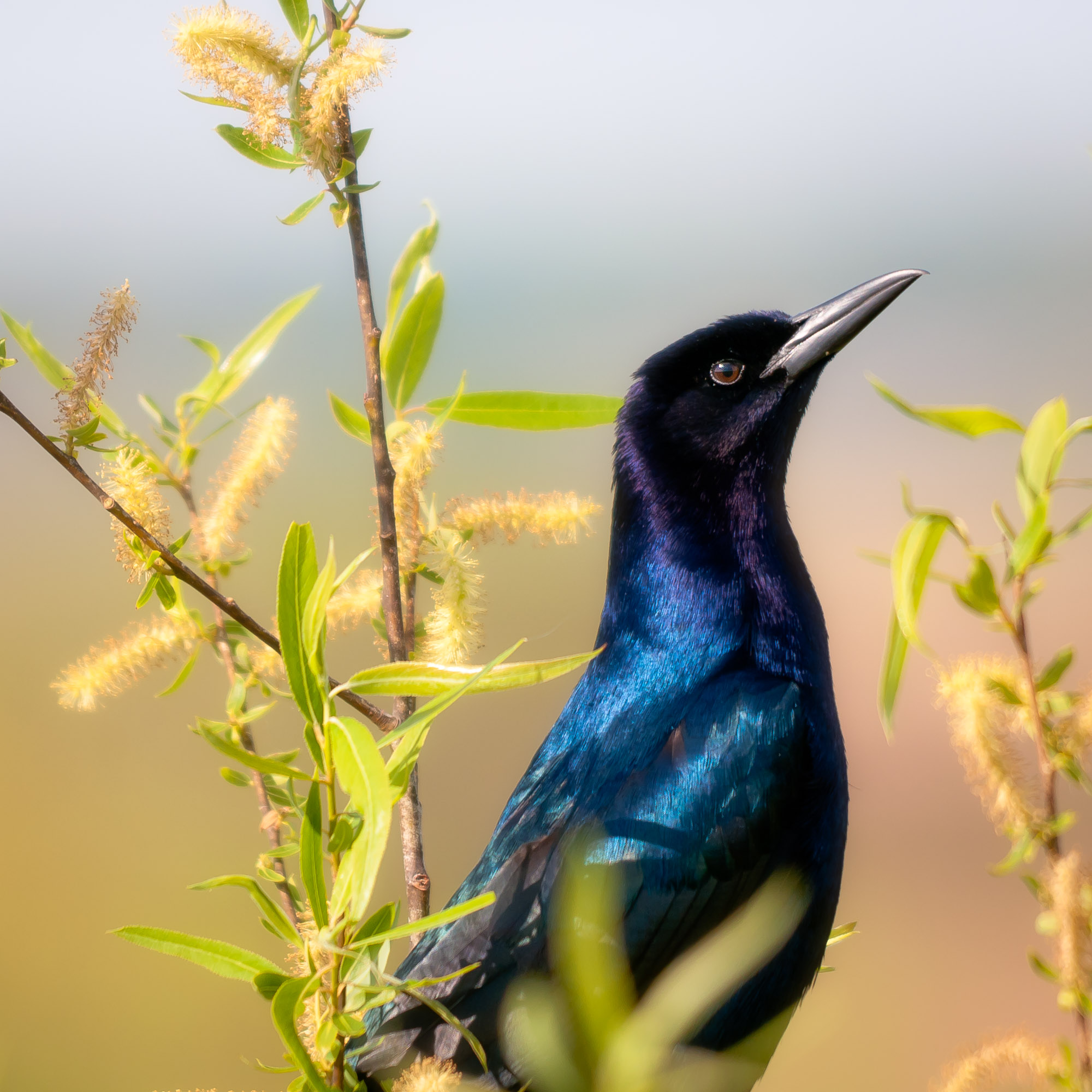 Caption
The wings of a Boat-tailed Grackle (Quiscalus major) shimmer in iridescent hues of blue, violet, and teal. The grackle's flashy plumage is an example of structural coloration - color that arises, not from the absorption of light by pigments, but rather from the interaction between light and nanoscale structures, resulting in diffraction, scattering, and interference. This grackle was perched in a willow tree in Paynes Prairie Preserve State Park, near Gainesville, Florida.
Photo Id
w0406-8e1d-1d9d9
Date and Time
April 3, 2010   5:07 PM
Location
Paynes Prairie Preserve State Park, Florida
latitude 29° 34' 9.6" N       longitude 82° 19' 4.8" W
Show photo location on a map.
Licensing
A rights-managed license to use this photo is available.
      View licensing information
      Send an e-mail requesting a quote
Model Release
No, but a release may not be required for this photo.
Questions
Send an e-mail asking a question about this photo.