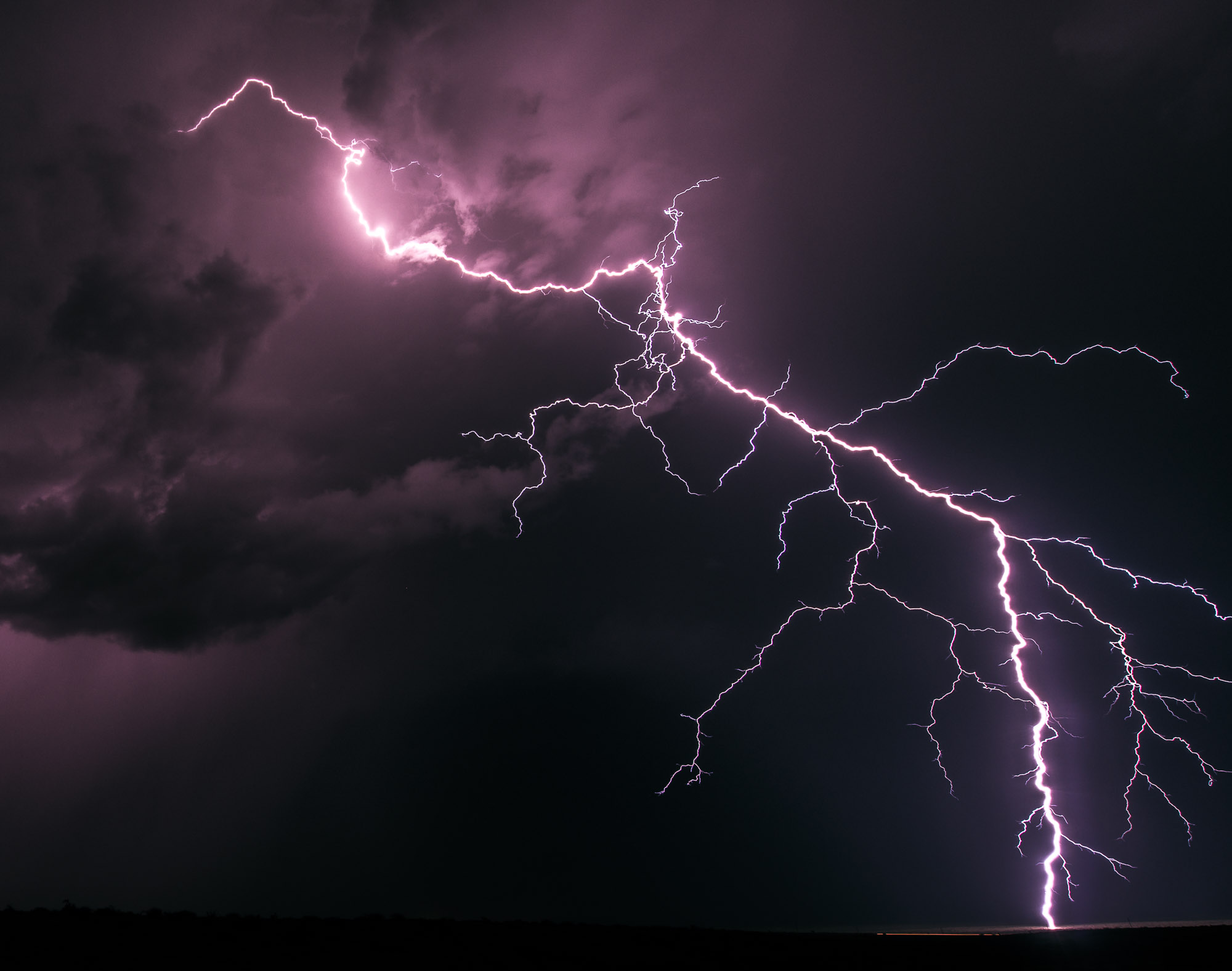 Caption
A brilliant, branching bolt of lightning fills the nighttime sky near Willcox, Arizona, on August 10, 2014. During the summer monsoon season, thunderstorms are common throughout the southwestern United States.
Photo Id
w0370-e3cf-e0f1d
Date and Time
August 10, 2014   9:15 PM
Location
Willcox, Arizona
latitude 32° 22' 21.8" N       longitude 109° 40' 23.7" W
Show photo location on a map.
Licensing
A rights-managed license to use this photo is available.
      View licensing information
      Send an e-mail requesting a quote
Model Release
No, but a release may not be required for this photo.
Keywords
lightning, monsoon, storm, thunderstorm, weather, Willcox, Bowie, Safford, Tucson, Cochise County, Arizona, AZ, flash, bolt, stroke, strike, forked, branching, CG, danger, dangerous, menacing, threatening, risk, peril, hazard, dramatic, bright, brilliant, night, purple, magenta
Questions
Send an e-mail asking a question about this photo.