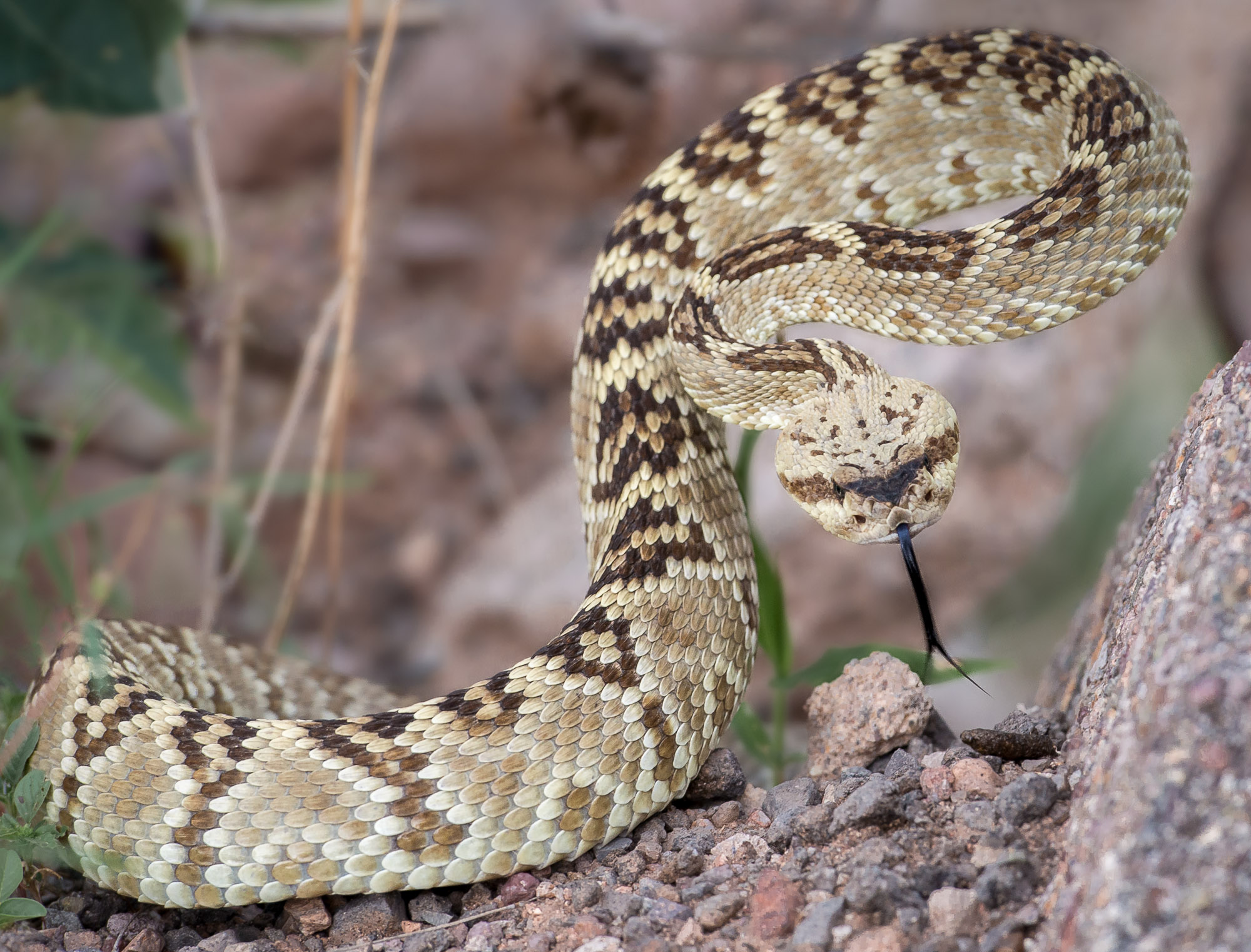 Caption
A Black-tailed Rattlesnake (Crotalus molossus) assumes a striking posture on a rocky outcrop near Tubac, Arizona, on August 9, 2014. The snake's forked tongue is visible. Black-tailed Rattlesnakes are common throughout southern Arizona.
Photo Id
w0270-5582-ba964
Date and Time
August 9, 2014   6:07 PM
Location
Tubac, Arizona
latitude 31° 33' 23.3" N       longitude 111° 3' 8.1" W
Show photo location on a map.
Licensing
A rights-managed license to use this photo is available.
      View licensing information
      Send an e-mail requesting a quote
Model Release
No, but a release may not be required for this photo.
Keywords
rattlesnake, Black Tailed Rattlesnake, Crotalus molossus, Tubac, Arizona, AZ, poisonous, venomous, pit viper, snake, desert, danger, dangerous, threatening, frightening, risk, peril, hazard
Questions
Send an e-mail asking a question about this photo.