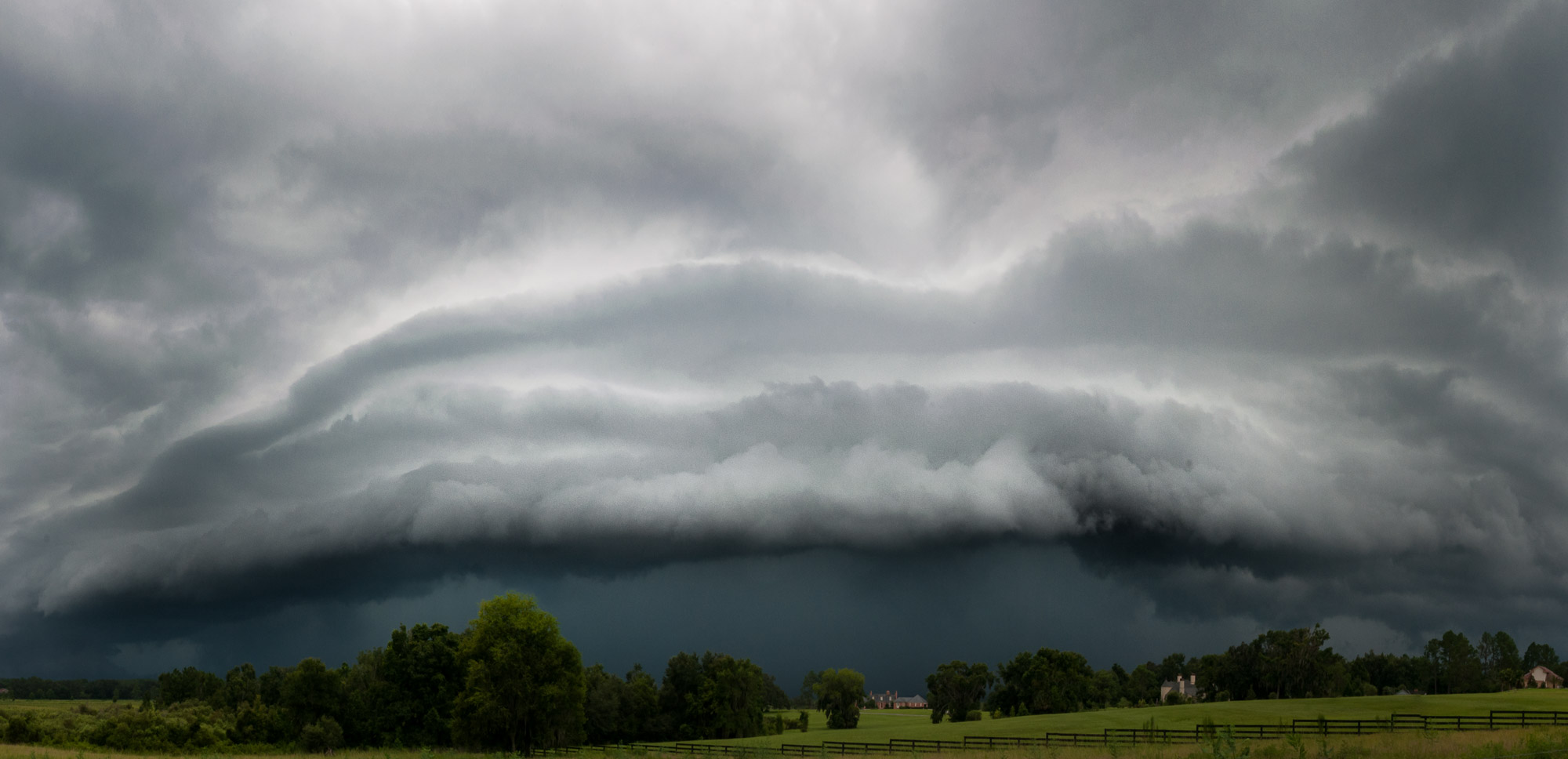 Caption
A multi-tiered shelf cloud, marking the leading edge of strong wind flowing out of a thunderstorm, looms over houses southwest of Gainesville, Florida, on the afternoon of August 1, 2009. A shelf cloud, also known as an arcus cloud, forms when cold, dense air from a thunderstorm's downdraft flows underneath and lifts warm, moist air surrounding the storm.
Photo Id
w0225-5543-c86d5
Date and Time
August 1, 2009   5:44 PM
Location
Gainesville, Florida
latitude 29° 35' 6.0" N       longitude 82° 23' 31.0" W
Show photo location on a map.
Licensing
A rights-managed license to use this photo is available.
      View licensing information
      Send an e-mail requesting a quote
Model Release
No, but a release may not be required for this photo.
Keywords
shelf cloud, arcus cloud, storm, thunderstorm, clouds, downdraft, gust front, outflow boundary, outflow, weather, Gainesville, Alachua County, Williston Road, Florida, FL, United States, rural, dramatic, danger, dangerous, ominous, menacing, threatening, frightening, risk, peril, hazard
Questions
Send an e-mail asking a question about this photo.