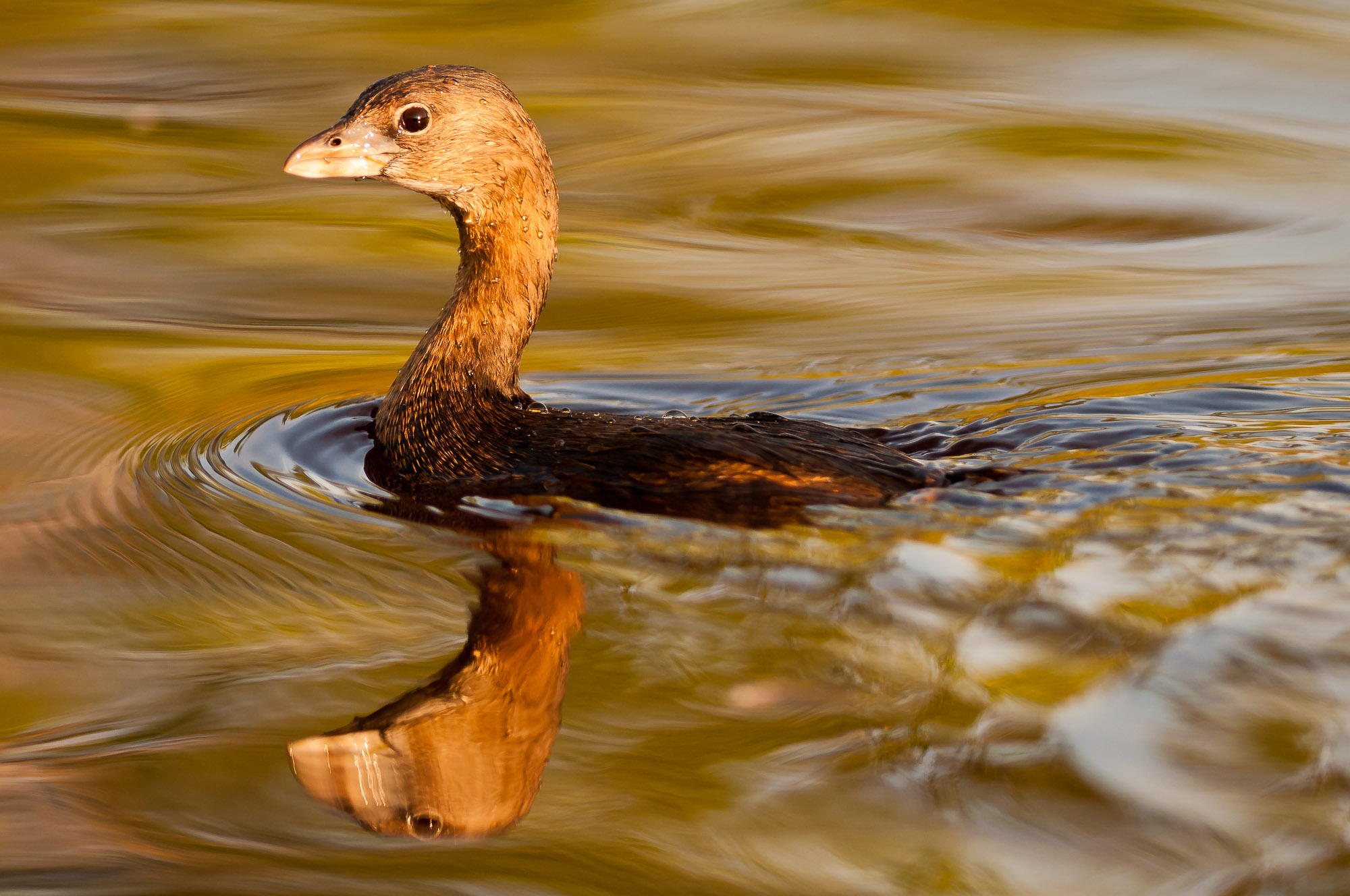 Caption
A Pied-billed Grebe (Podilymbus podiceps) swims on Mrazek Pond in Florida's Everglades National Park on the afternoon of January 14, 2012.
Photo Id
w0056-d142-c9e3a
Date and Time
January 14, 2012   4:37 PM
Location
Mrazek Pond, Everglades National Park, Florida
latitude 25° 11' 12.0" N       longitude 80° 53' 37.5" W
Show photo location on a map.
Licensing
A rights-managed license to use this photo is available.
      View licensing information
      Send an e-mail requesting a quote
Model Release
No, but a release may not be required for this photo.
Keywords
pied billed grebe, Podilymbus podiceps, grebe, bird, animal, wildlife, swim, swimming, reflection, reflected, Mrazek Pond, everglades, Everglades National Park, Monroe County, Florida, FL, United States, gold, golden, orange, warm, afternoon
Questions
Send an e-mail asking a question about this photo.