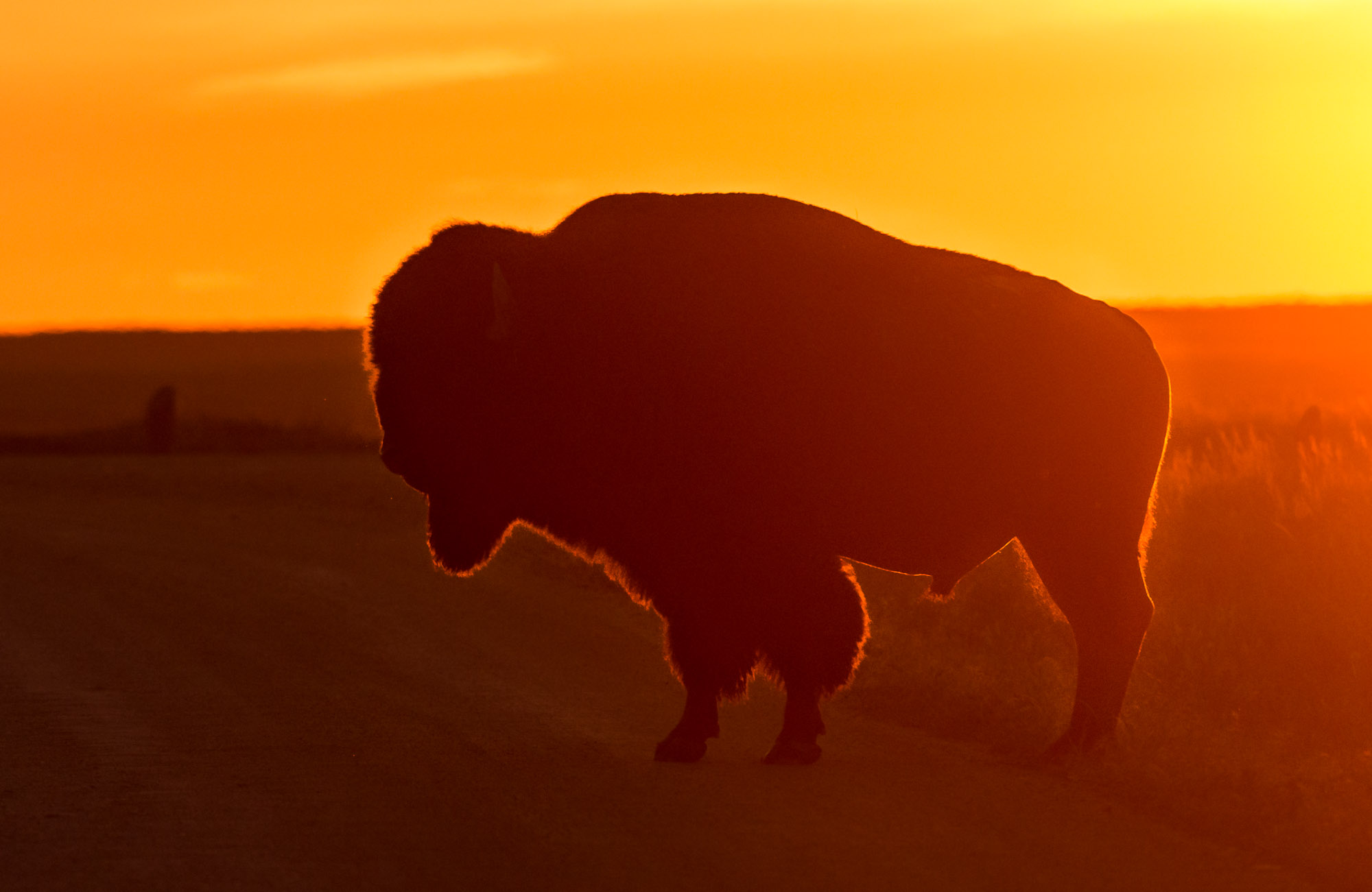 Caption
An American Bison (Bison bison) is silhouetted against the golden light of sunset on June 20, 2014, in Badlands National Park, South Dakota. The bison is sometimes incorrectly referred to as a buffalo.
Photo Id
w0038-ec08-32d2b
Date and Time
June 20, 2014   8:30 PM
Location
Badlands National Park, South Dakota
latitude 43° 54' 15.7" N       longitude 102° 18' 18.8" W
Show photo location on a map.
Licensing
A rights-managed license to use this photo is available.
      View licensing information
      Send an e-mail requesting a quote
Model Release
No, but a release may not be required for this photo.
Keywords
bison, American Bison, buffalo, badlands, Badlands National Park, Wall, Rapid City, South Dakota, SD, silhouette, warm, golden, orange, rim light
Questions
Send an e-mail asking a question about this photo.