Midsummer Buffalo River Sunrise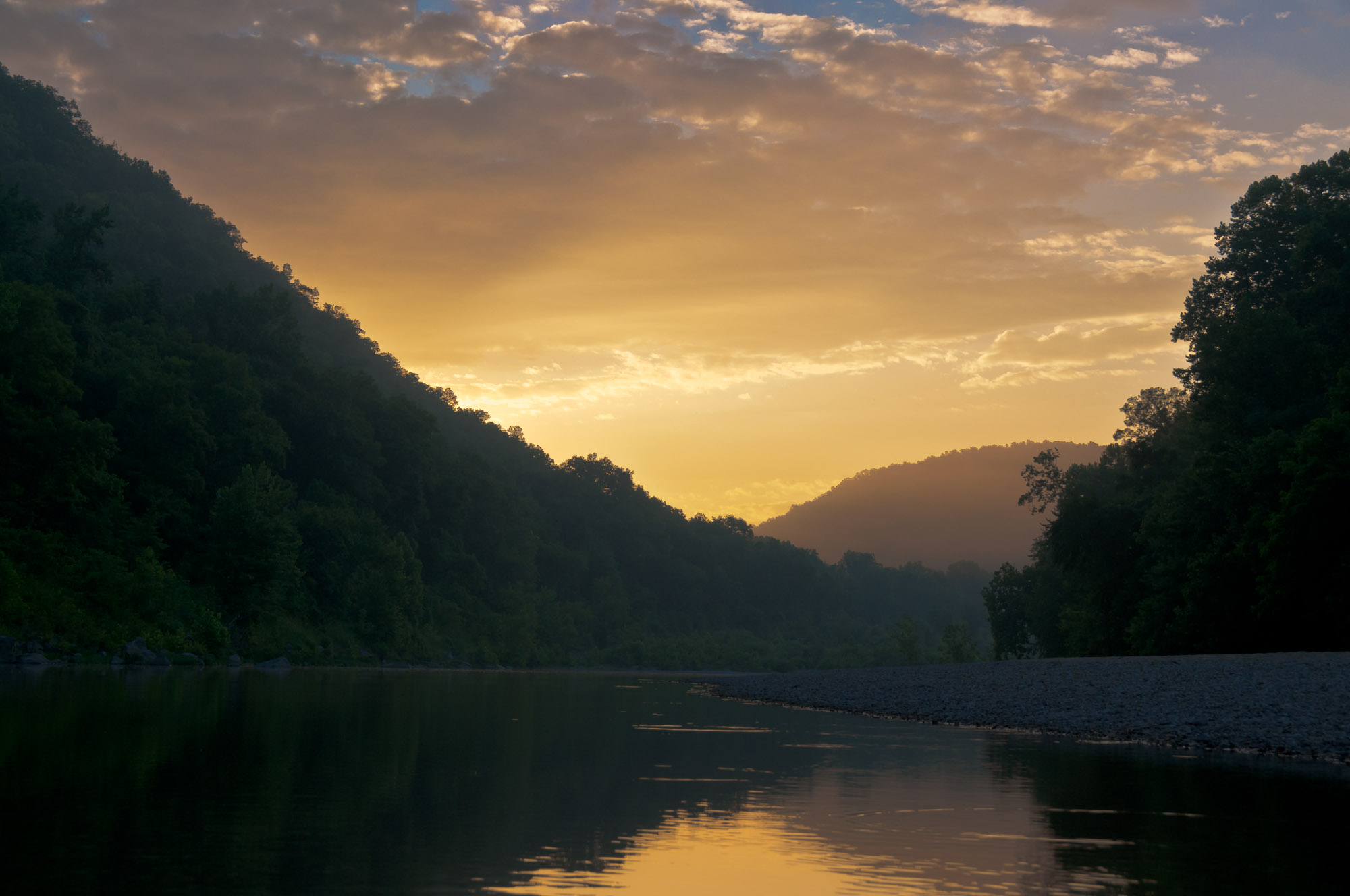 "Mad dogs and Englishmen go out in the midday sun."
This line from Noel Coward's famous song had special meaning to my wife and I during a canoe-camping trip down Arkansas' Buffalo River. A heat wave gripped the state, making paddling in the midday sun quite unpleasant. So, shunning our English ancestry, we fell into a schedule that has worked well in the past — putting on the river near dawn, paddling for a few hours, waiting out the hottest part of the day under a shady tree, then finishing the remaining miles late in the afternoon.
Expecting another scorcher, we woke early on the day I took this photo. As we packed the canoe, color from the rising sun began to build. Just before putting onto the river, I set up the tripod in the water off the gravel bar where we had camped, and captured the view downriver. It was a glorious morning for a paddle.