Rhesus Macaque Grooming Infant on Silver Springs River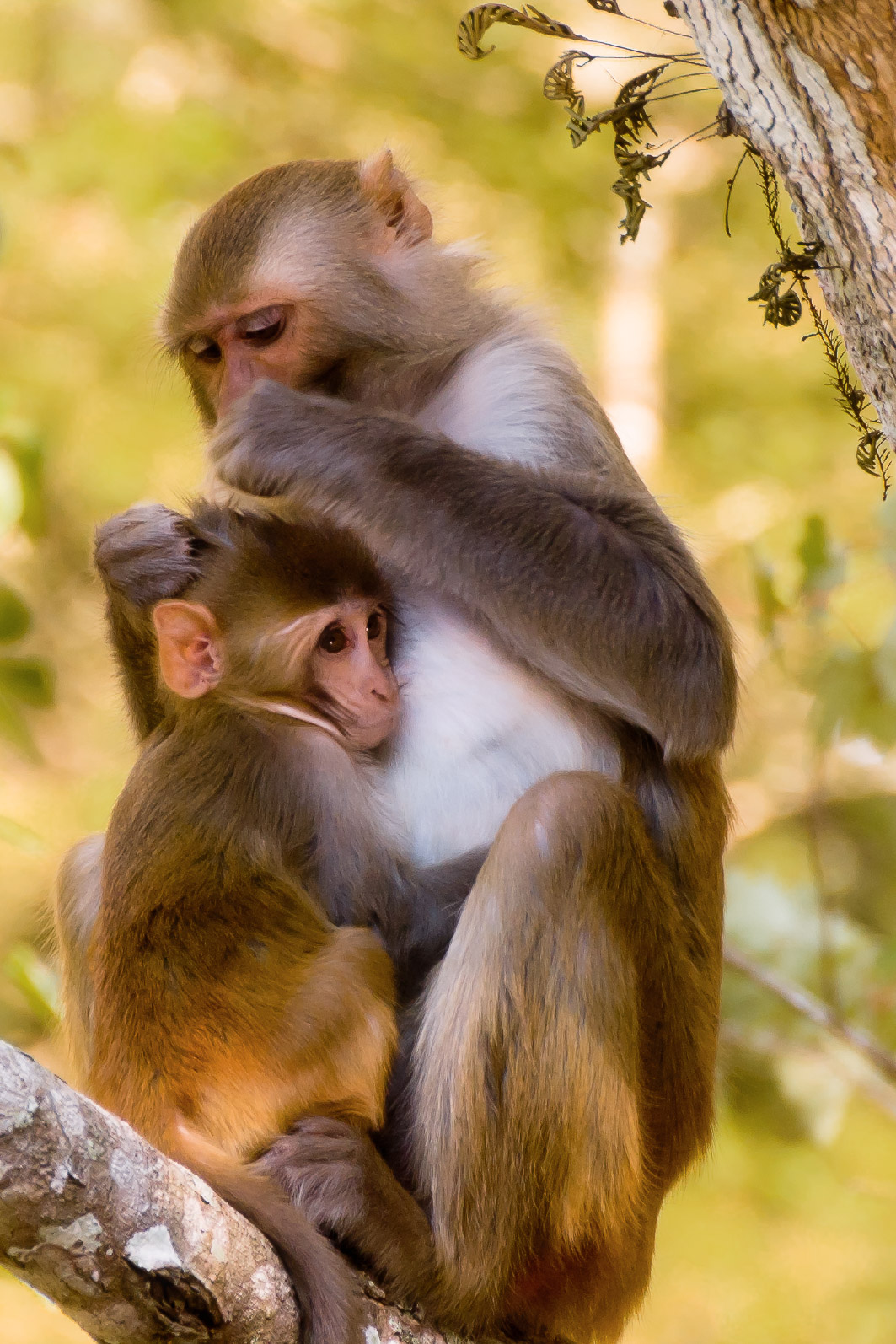 A small population of feral Rhesus Macaques (Macaca mulatta) has long lived on the banks of Florida's Silver and Ocklawaha rivers. I've heard several theories of their origin — they escaped from a tourist park — they escaped from a research facility — they were released during the filming of Tarzan movies. Regardless of how they were established, a colony of them, believed to be a few hundred individuals, is thriving in central Florida.
Periodically, Florida wildlife officials float a proposal to eradicate the colony. There's no doubt that these are feral animals that don't belong in Florida. However, there's also no doubt that they have a cuteness factor that tugs at the heartstrings. They have many supporters — taking a weekend boat trip up the Silver River to see the monkeys has become a local tradition.
As feral populations go, these macaques seem fairly innocuous. With only light management, they've maintained their colony without expanding into other areas of the state. For better or worse, eradication seems unlikely for the foreseeable future.