Dry Season Alligator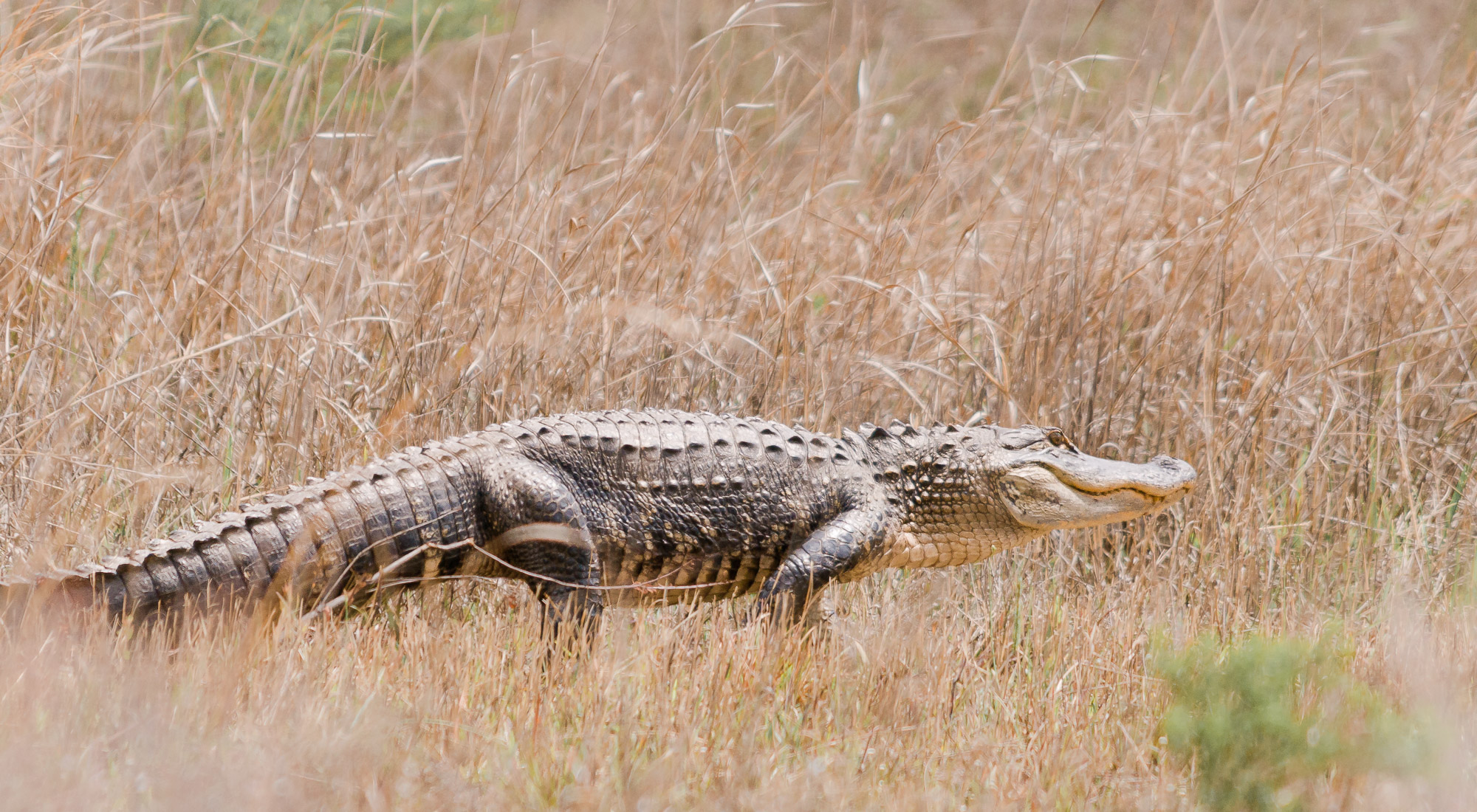 South Florida is commonly envisioned as a wet place, and certainly, during the summer wet season, torrential rainfall is the norm. But there is a distinct dry season during the winter, when little rain may fall for months on end. This has a profound effect on wildlife.
This photo was taken near the end of the dry season in Kissimmee Prairie Preserve State Park, located in the center of the Florida peninsula, north of Lake Okeechobee. In the summer, the area is a network of marshes and shallow lakes, but most of these dry up during the winter. At that time, you'll see alligators moving overland through the parched grass, far from water, searching for the few remaining pools.