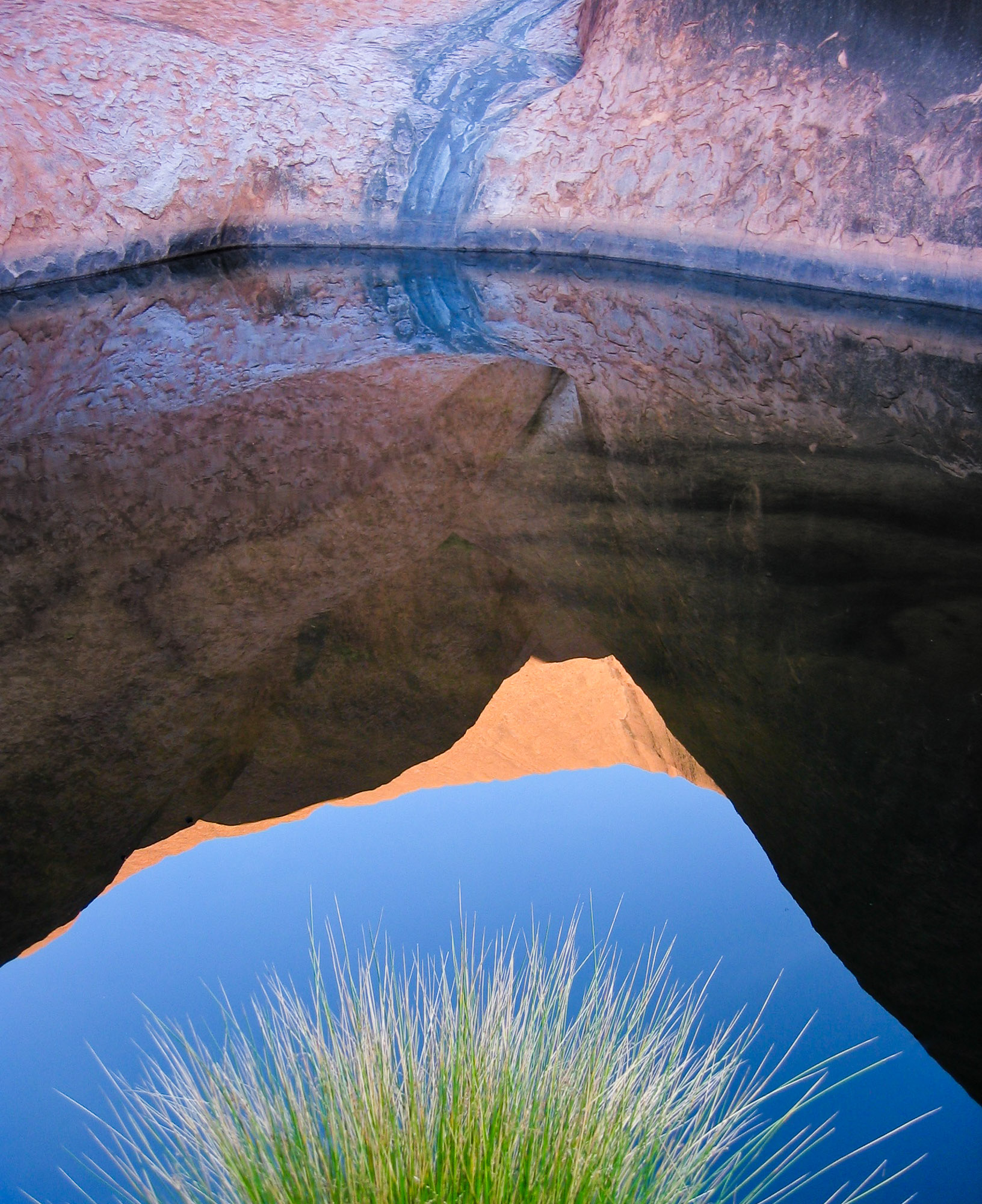 Reflection in rock pool
Uluru, Australia
This small rainwater pool is located along the northern base of Uluru — aka Ayers Rock — in Australia's Northern Territory.
Uluru is a landscape icon of global significance, on par with Kilimanjaro and the Grand Canyon. During a visit there, I took countless photos. And yet, this is the only one displayed on this website. Where, you might ask, are the iconic images of the mighty rock towering over the desert?
During my visit, I did take some of the iconic shots. I rose before dawn and photographed the rock as the sun crested the horizon. I shot the ant-like trail of tourists climbing the rock's western flank. There's nothing wrong with those photos. They are serviceable, and may bring in a few dollars on a stock photo site.
But they don't speak to me. For reasons that I can't defend — can't explain, even to myself — they don't touch my heart.
When I started this website, I made the decision to display only those photos that I felt passionate about. Photos that spoke to me; photos that I loved. And of all the shots I took at Uluru, there was only one that I loved — this photo of the rock's reflection a little rainwater pool.