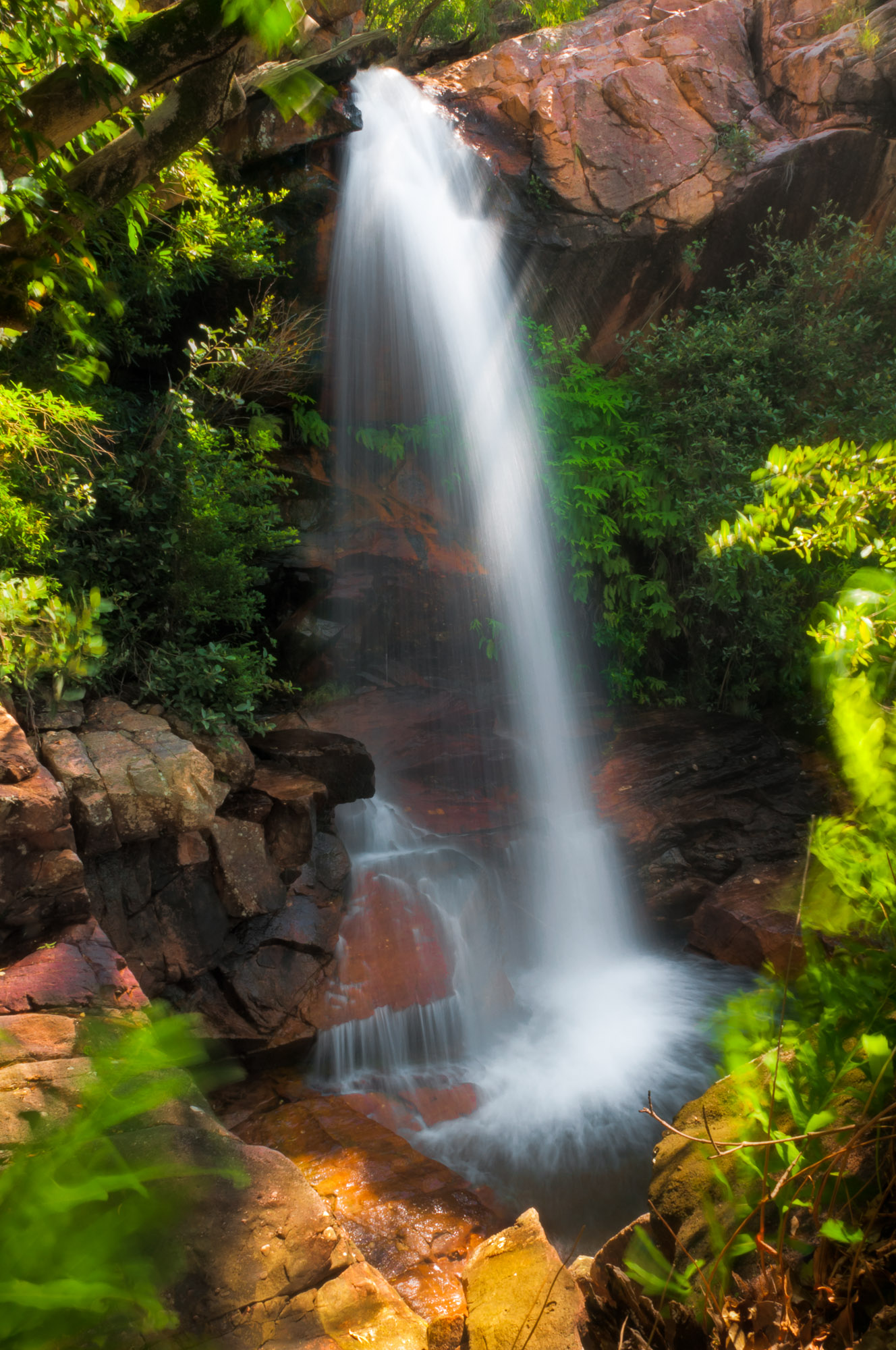 Monsoon-fed Waterfall
Kakadu National Park
Northern Territory, Australia
This waterfall has no name.
At least, it was unnamed on every map I checked. Perhaps this isn't surprising. In Kakadu National Park, on Australia's north coast, this waterfall is singularly unexceptional.
It is also ephemeral. A couple of months before this photograph was taken, it would have been a trickle at best.
A Monsoonal Climate
Kakadu lies deep within the tropics, but the torrential rainfall often associated with the equatorial region is absent for much of the year. A typical dry season, from May through October, sees under 3 inches of rain. It is fire, rather than water, that rules this season.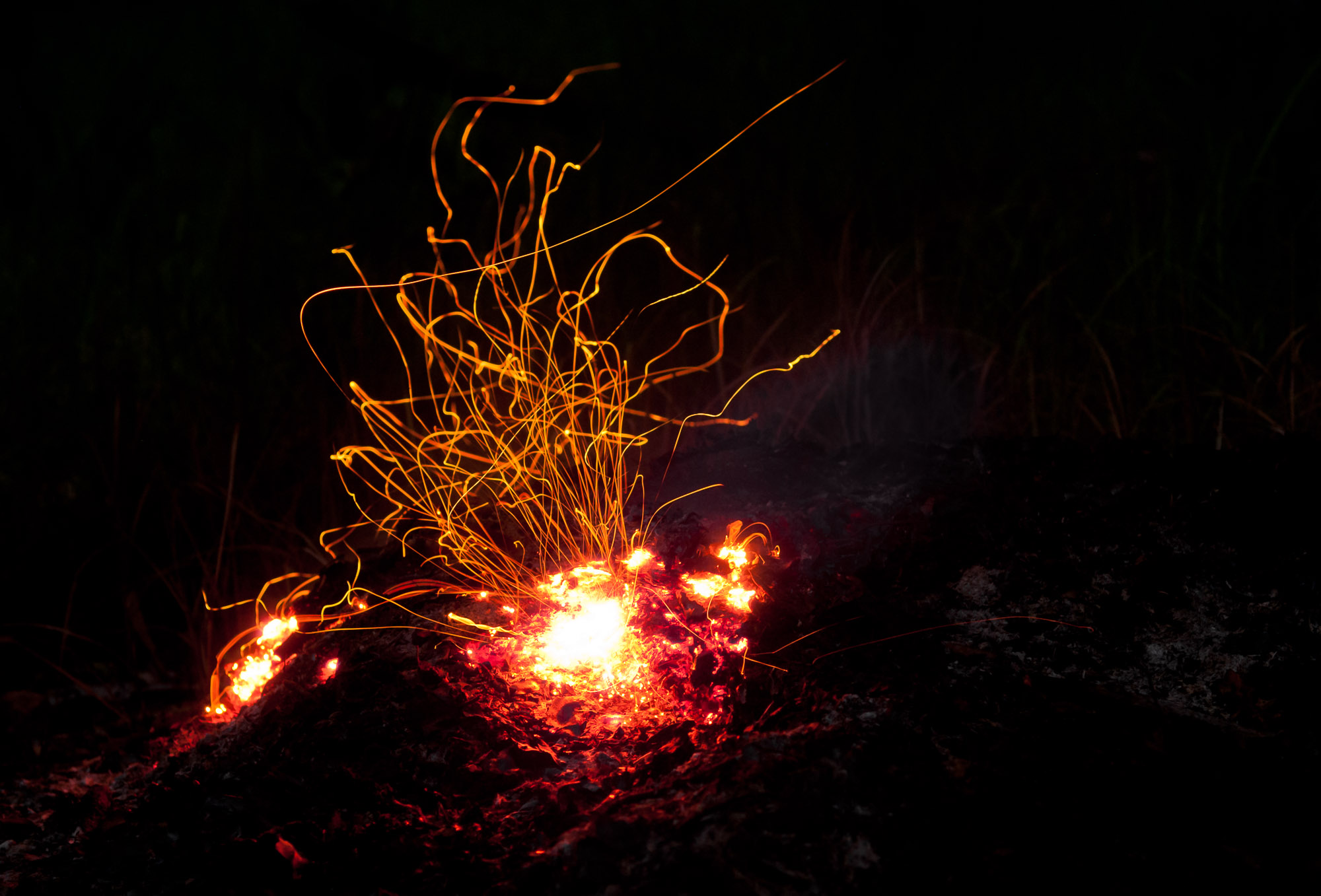 Smoldering log after bushfire (likely a controlled burn), Kakadu National Park
But in November, the monsoon returns. Moist air from the warm Arafura Sea streams inland. Daily storms occur, bringing rain that can measure a foot or more per month.

Wet season storms, Kakadu National Park
A Hundred-mile Cliff
Kakadu's landscape is dominated by the Arnhem Land Escarpment. This massive sandstone cliff, up to 600 feet high and over 100 miles long, stretches across the entire park.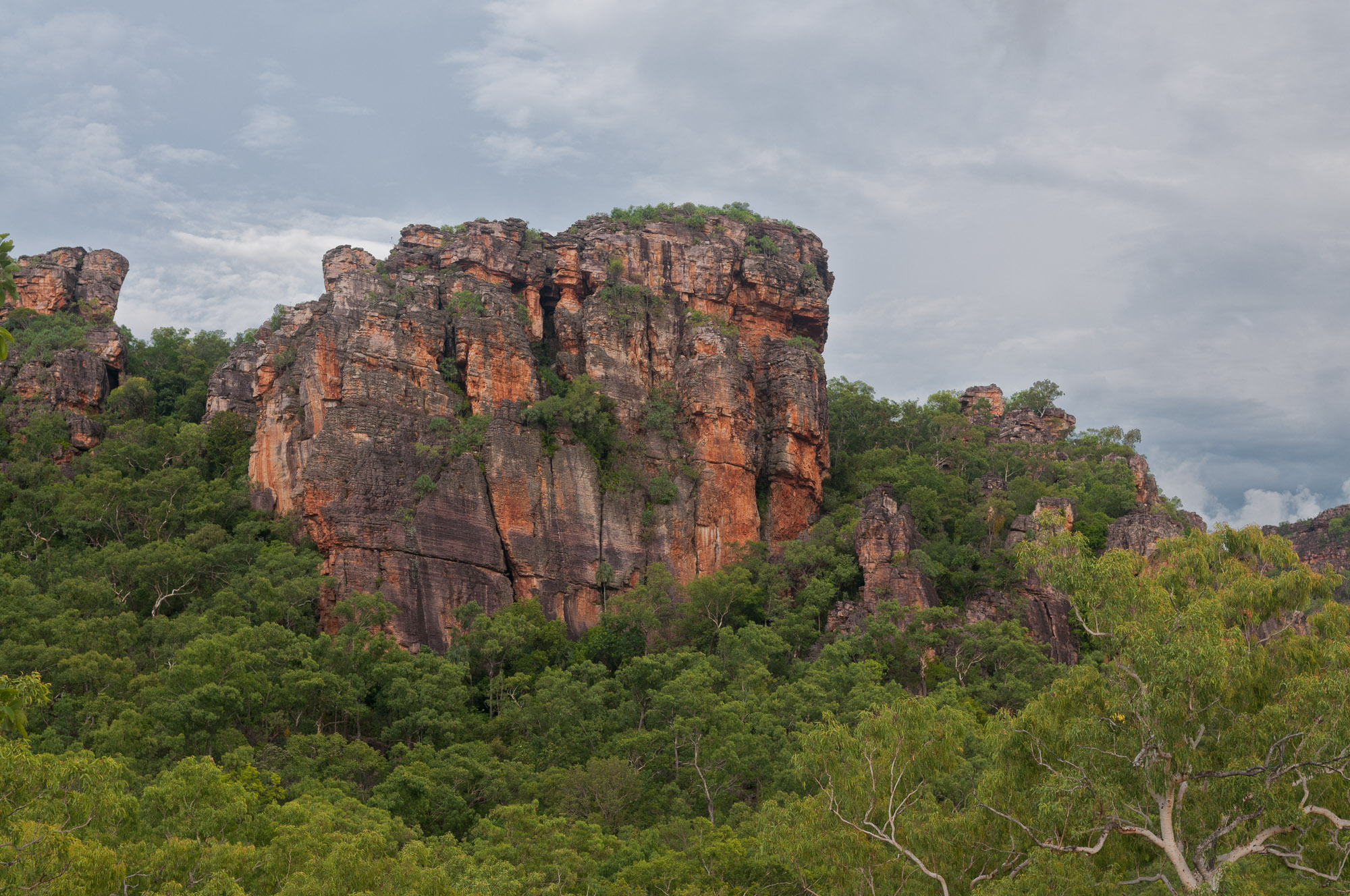 Arnhem Land Escarpment, Kakadu National Park
South of the escarpment lie the rugged highlands of the Arnhem Land Plateau. With the monsoon's arrival, its formerly dry streams and rivers fill and flow north until, reaching the escarpment, they tumble over the edge, forming innumerable waterfalls.
A Vast Wetland
North of the escarpment, the water spreads out across wide floodplains, creating a network of seasonal wetlands.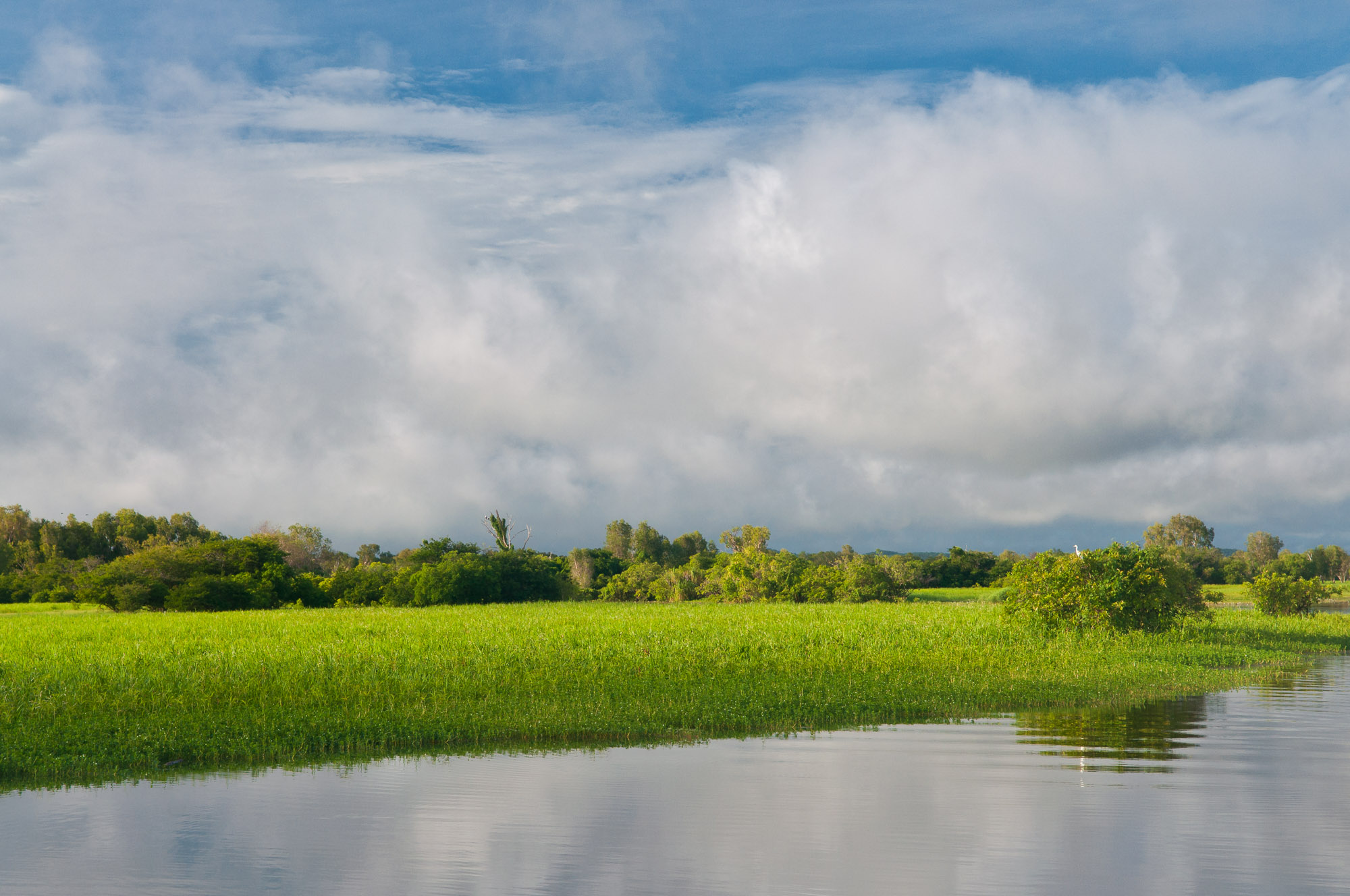 Yellow Water Wetlands, Kakadu National Park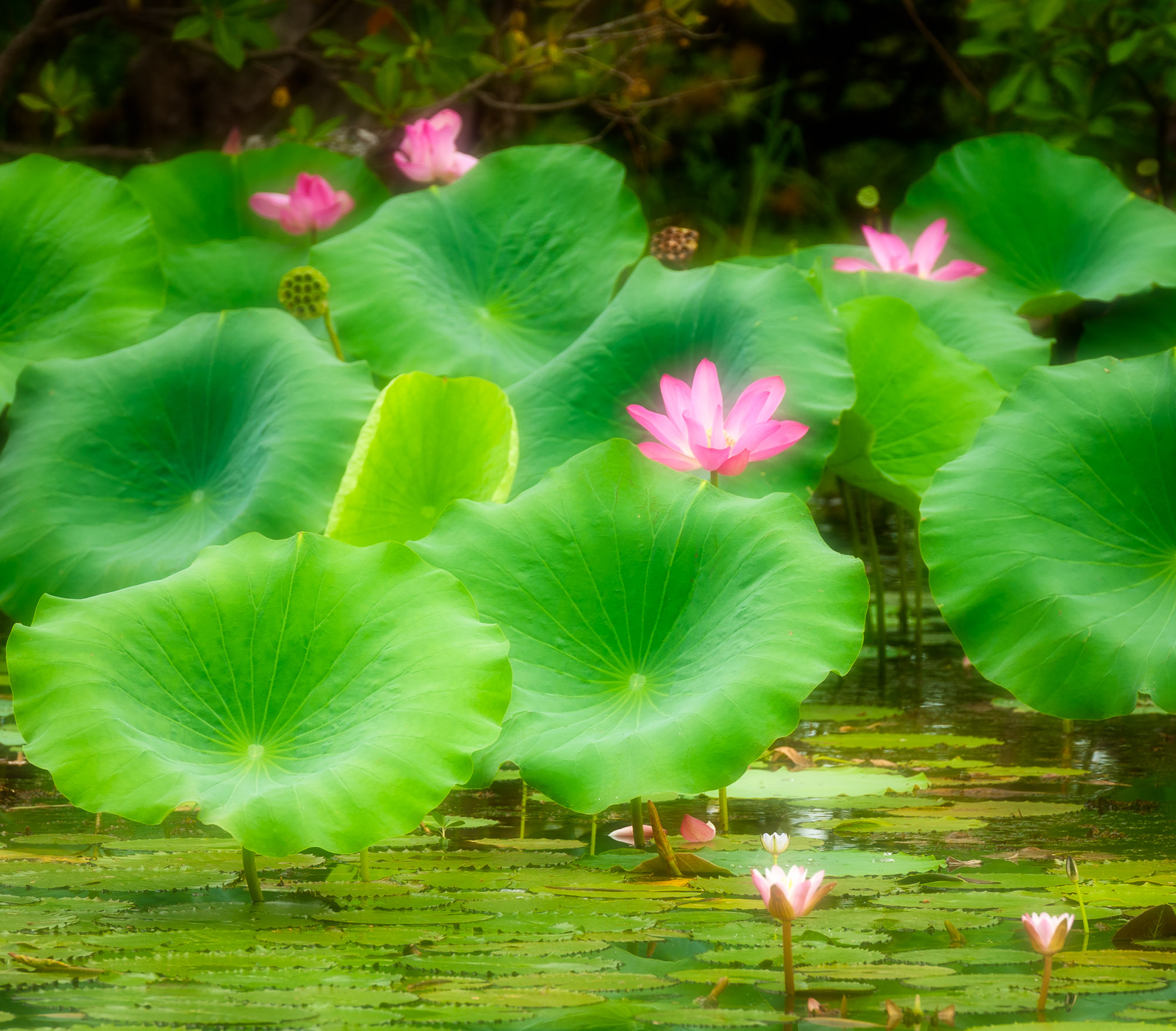 Flowering Lotus, Kakadu National Park
These wetlands are rightly famous for the abundance of birdlife they support.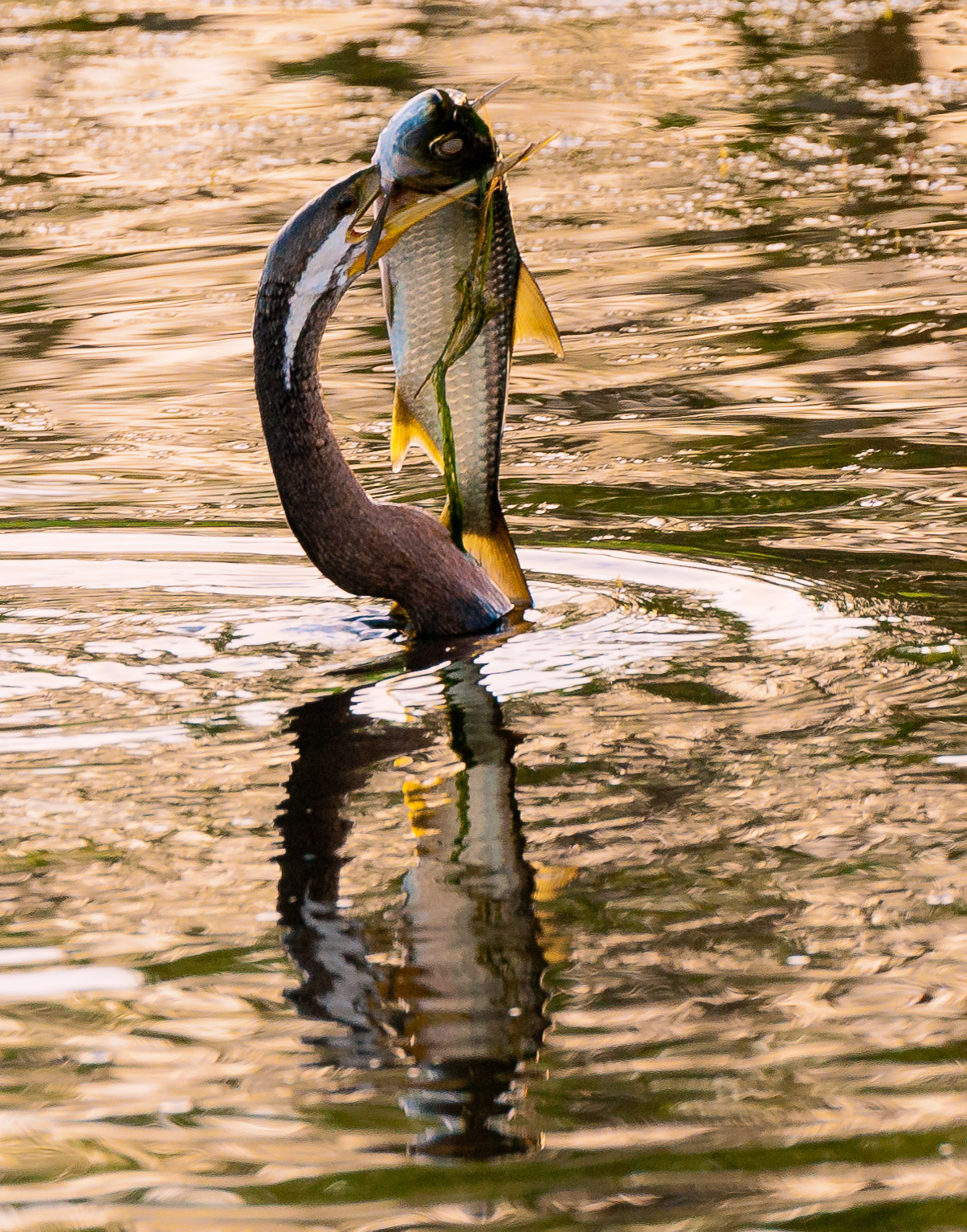 Darter with fish, Kakadu National Park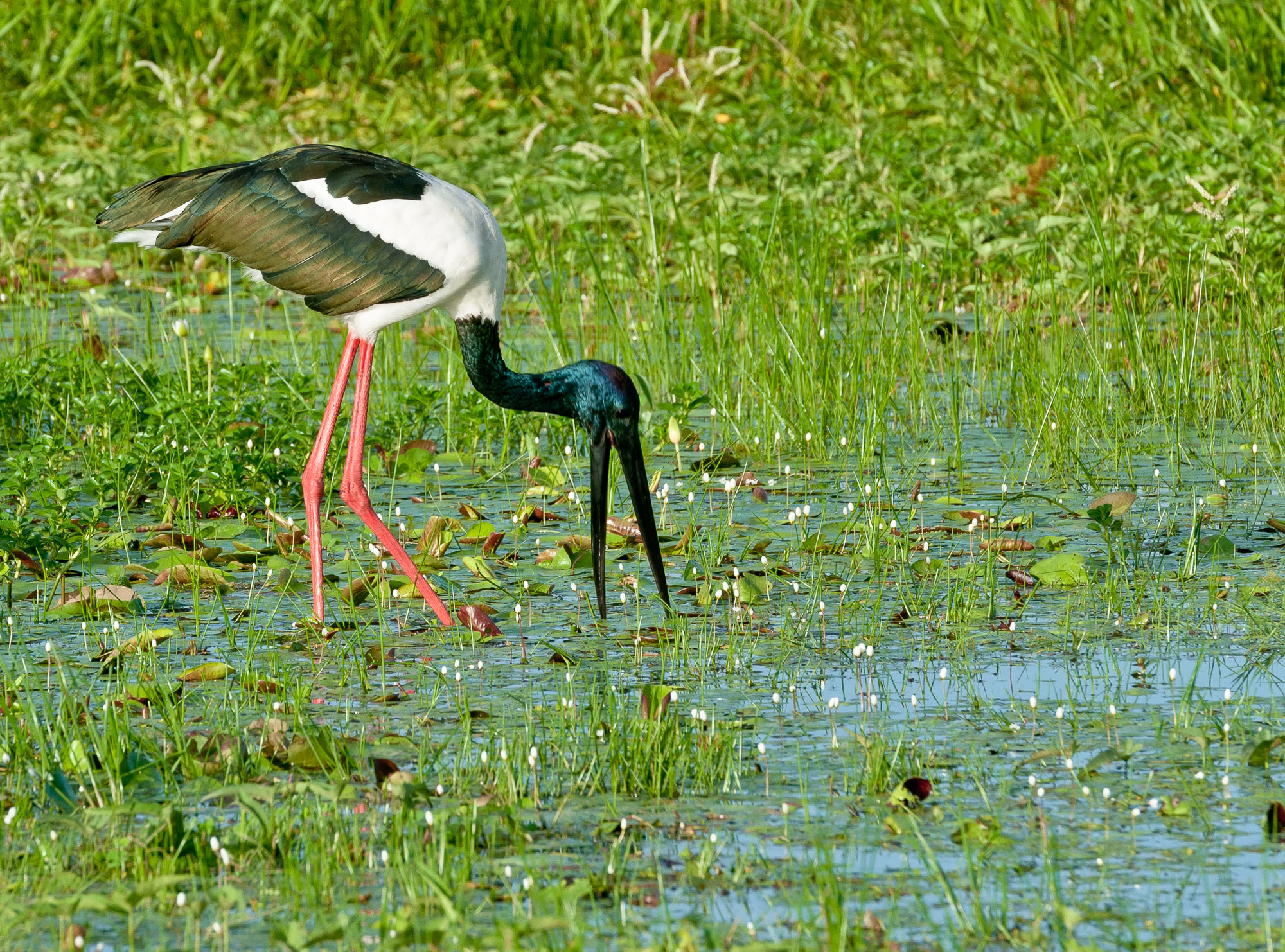 Black-necked Stork (Jabiru), Kakadu National Park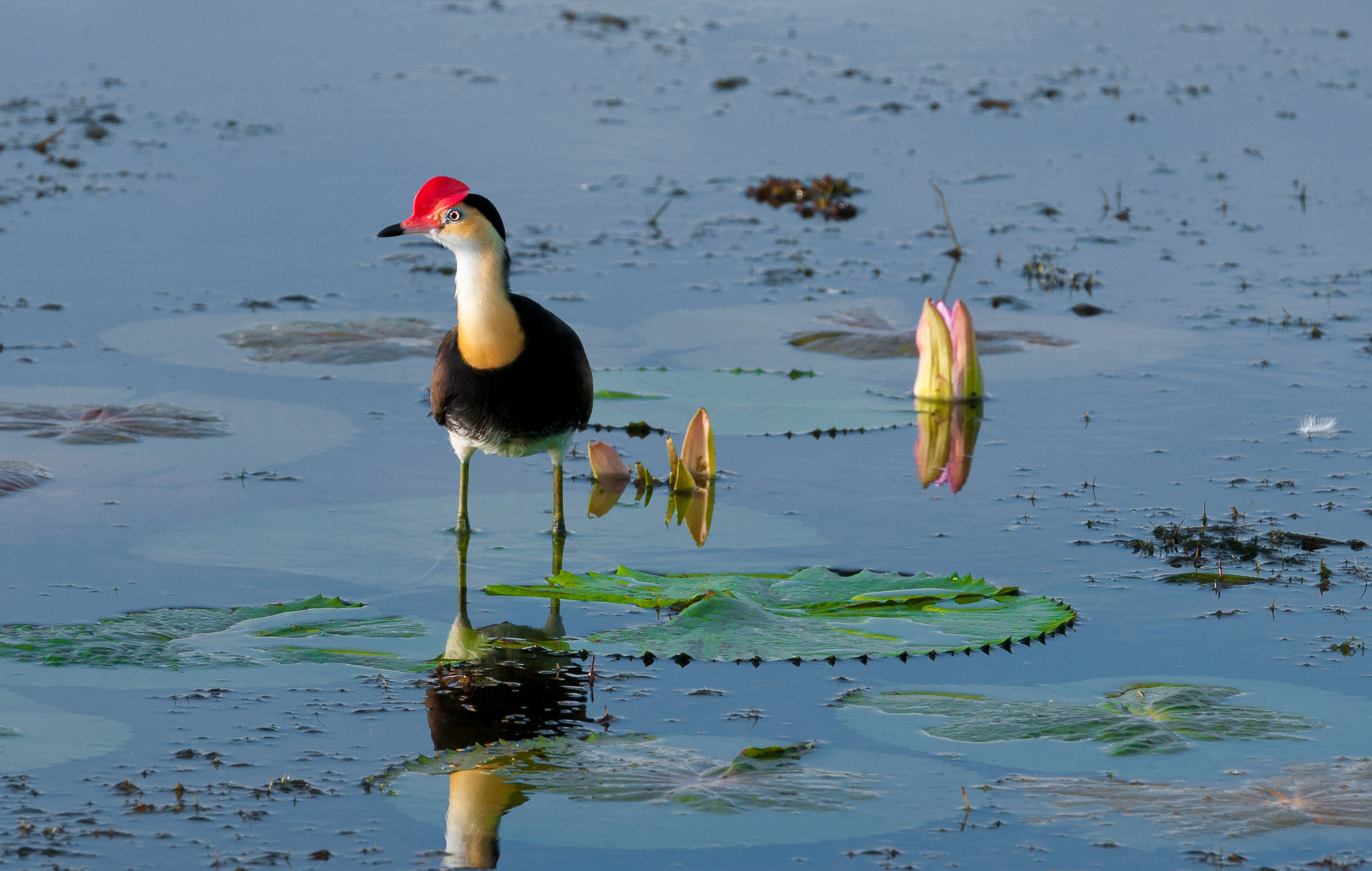 Comb-crested Jacana, Kakadu National Park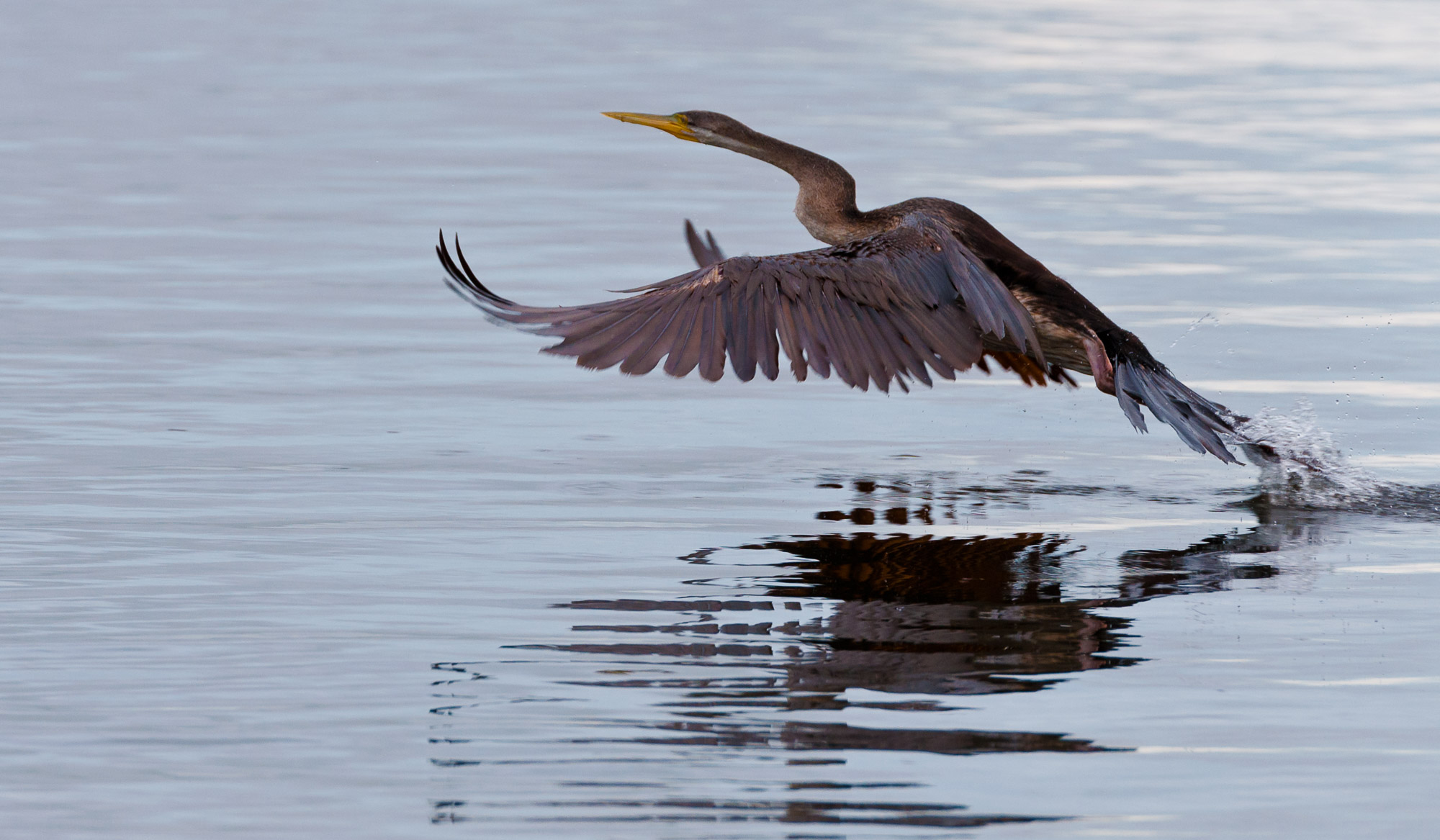 Darter taking flight, Kakadu National Park
Back Into the Sea
After nourishing the interior wetlands, the water continues north, eventually reaching the coast and flowing back into the sea from which much of it originally evaporated.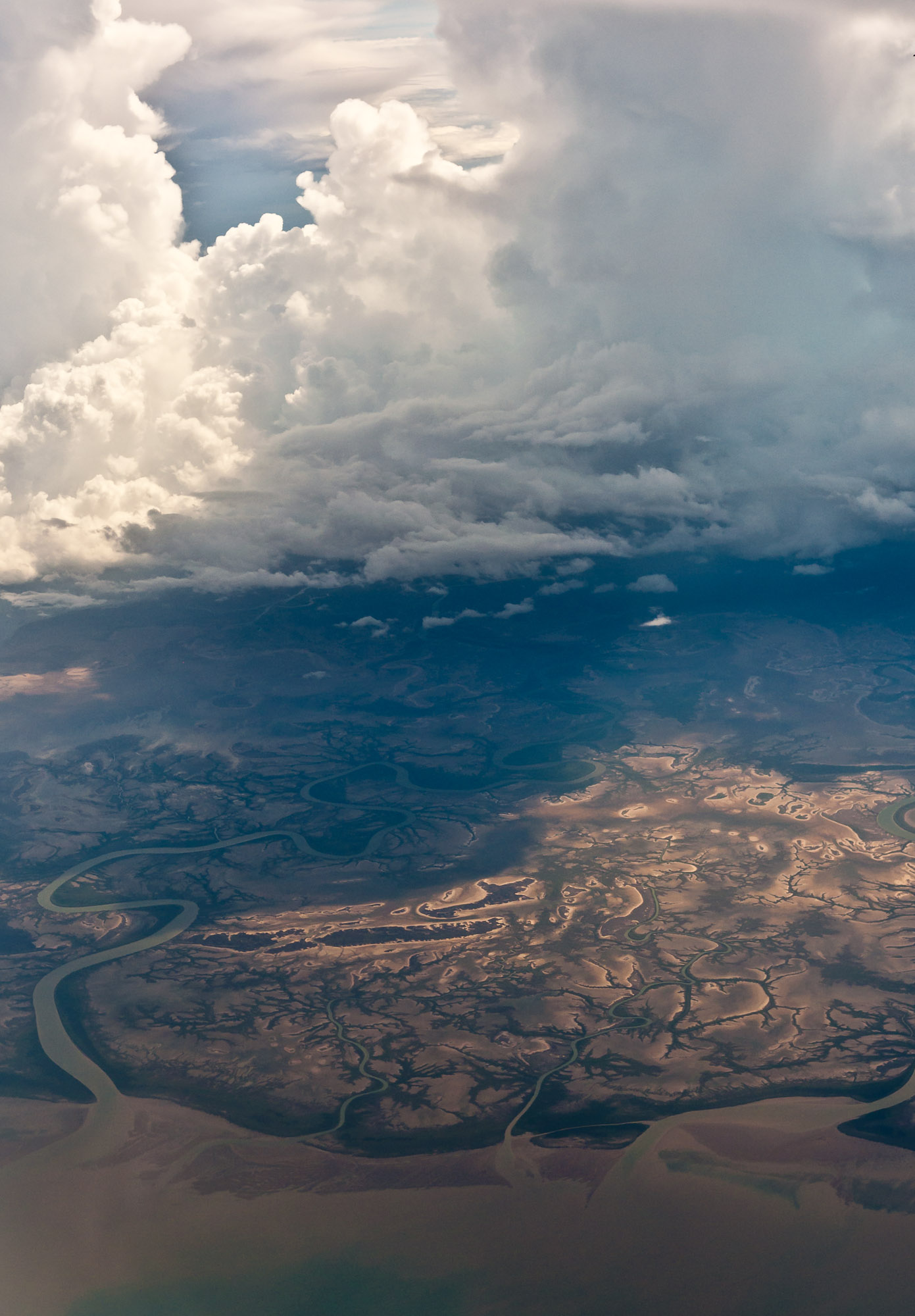 Monsoonal storm clouds over coast near Kakadu National Park
I didn't originally envision this page as an essay on the hydrologic cycle. But browsing my photos, it seemed the most logical story to tell. During the wet season, the flow of water dominates life in Kakadu. If you choose to visit during this time, it will dominate your stay as well.